Spring Inspiration from Cabbage Rose!

Spring projects -- inspired by these new fabrics!



"Moody Bloom" by the Create Joy Project for Moda Fabrics

Love Batiks? Check out these fabulous colors in "Malibu Batiks" by Moda!



"Tidepool" "Coral"



Lots of new pillowcase kits! Including these special Easter designs --


"Bright Eggs"
"Light Easter"

"Pastel Eggs"

New from Henry Glass Fabrics -- "Stay Wild Moon Child"



"Universe" pillowcase kit available Here.


"Life's Recipe" from Windham Fabrics --



See all the NEW ITEMS on the website!

UPCOMING CLASSES --




Intro to Sewing -- March 27, 10 am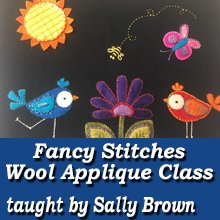 "Fancy Stitches on Wool" -- June 5 and June 12 -- 12 to 1 pm

Follow us on Instagram and Facebook!

www.cabbagerosequilting.com