What's New This Week!



Come on in -- We have so much new in the shop!




Pillowcase Kits to celebrate Spring and Easter --


"Light Easter" "Bright Eggs" "Little Chicks"





NEW -- "Flowers for Freya" by Linzee Kull McCray for Moda Fabrics!


Linzee is the author of Feedsacks: The Colorful History of a Frugal Fabric. Her earlier lines for Moda came about when they invited her to design a line of feed-sack inspired fabrics.



Linzee adores the thousands of different prints and colorways that feedsacks came in, and also deeply admires the resilience and resourcefulness of the women who used them to stitch curtains, dresses, diapers, dishtowels and so much more.


See this collection on the website HERE -- also available in precuts Jelly Roll and Layer Cake.

ALSO NEW -- "On the Go" by Stacy Iest Hsu for Moda --


NEW KIT -- Kaffe Fassett fabrics in the "Wrapping Paper Quilt" kit -- Not yet posted on the website so call the shop or email us to reserve yours!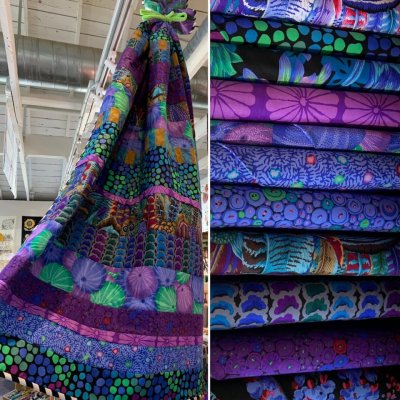 UPCOMING CLASSES --
"Intro to Sewing" -- Saturday, March 27 -- 10 am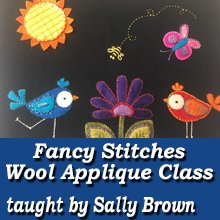 "Fancy Stitches Wool Applique" -- Saturday, June 5 -- 10 am
Follow Us on Instagram and Facebook!
www.cabbagerosequilting.com