Keep Shopping Until June 15!

We hope you're enjoying the Memorial Day weekend!
Shop online, or come in to the shop when we reopen on Tuesday!

KEEP SHOPPING WITH US UNTIL JUNE 15!


Starting June 1 -- 30% off everything!


* 1/2 yard minimum on yardage
* Excludes class and sale items
* Use of receipt savings is discontinued
* Gift certificates may be used until May 31



Shop some of your favorite fabric categories --


"Batiks"
"Florals"

"Reproduction Fabrics"

You can also save 25% on Patterns, Books, Notions -- and our popular Pillowcase Kits!




Upcoming Class --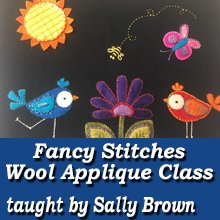 "Fancy Stitches on Wool" -- Saturday, June 5 and 12 -- 1:00 pm

Follow Us on Instagram and Facebook!

www.cabbagerosequilting.com